The Place To Practice Reading & Earn Rewards
This Helps Build Self Confidence
HOW DOES IT WORK?
I'll tell you how in a short 3 minute video – Shane Herman, founder …with a lot of confidence 🙂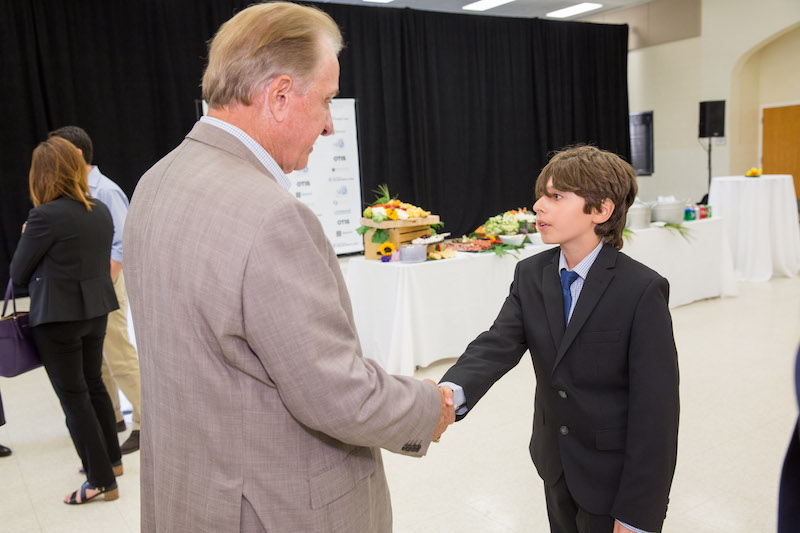 John Scarpa and Shane Herman
"we're the place to practice reading and earn rewards"
The Place To Practice Reading and Earn Rewards
I've been struggling with reading for years. Having dyslexia or any learning disability makes school much more difficult and affects your confidence. It also has a big impact upon your family. My parents spent years and thousands of dollars in therapy and testing trying to get me the help I need.
Studies show that as many as 1 in 5 people are dyslexic. One of the problems is that many of them don't know it. Many find out only after searching for help when their kids start struggling in school.
I struggled too. I wanted to do something to help kids and their families. I wanted to provide FREE help to families, regardless of where they live, their financial situation and how far along they are in their journey.
In March, 2018 Let's Get Booking was selected as one of 8 winners of The Palm Beach Philanthropy Tank. John F Scarpa,  one of the Founders of The Cellular One Network became the lead investor. My goal is to help make it much easier for others struggling with reading and learning disabilities to get the help they need.
SIGN UP AND BECOME ELIGIBLE TO EARN REWARD PRIZES
Read To Dogs At Petco – Palm Beach Gardens
Date: Saturdays
Time: 11:00am-1:00pm
Location:
Petco – Palm Beach Gardens Store
11262 Legacy Ave
Palm Beach Gardens, FL 33410
Cost: Free
Rain or Shine
Registration: Advance Registration Required (online only via button below)
Reading to dogs helps kids build their confidence by reading in a stress-free, non-judgmental environment. Dogs don't judge you and reading aloud is so important for anyone who struggles with reading.
Kids of all ages and reading abilities are welcome.
Why Dyslexics Have Low Self Confidence
Many dyslexics (and people with other learning disabilities) suffer because they struggle with reading and don't think this can change. This just isn't true.
Many kids start to have problems reading at a very early age, when they first start school and even before. Their struggles often continue their whole lives and become the reason why they develop low self confidence.
It's a problem many of us can relate to . . .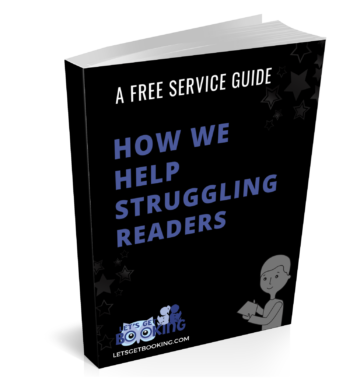 How We Help Struggling Readers
When you struggle with reading it makes you feel stupid and that just kills your self-confidence.
Reading out loud in an environment where you won't be judged plays an important role in building a young person's self esteem.
It's amazing what you can accomplish if you put your mind to it. We'll show you how . . . 
Practice Reading To A Dog At Palm Beach Gardens Petco
A FREE weekly program for students and kids of all ages and reading abilities to spend time reading out loud to a dog from All For One Pet Rescue each Saturday at Petco in Palm Beach Gardens
"It certainly appears that this can become a very huge success, I think it's wonderful,
especially the pet adoption program"
Ready To Tap Into The Let's Get Booking Community?
We're the place to practice reading and earn rewards through our community service based platform that provides people struggling with reading, dyslexia and other learning disabilities with an opportunity to spend time reading or practicing presentations in stress-free, non-judgmental environments.
These are some of the ways we're making connections in local communities.
STRUGGLING READERS
When parents realize their children struggle with reading, school work and reading aloud in the classroom, they often feel lost as to where to turn for help. Our parents did too! Check out the resources above to find the help you need.
SENIOR LIVING FACILITIES
Life enrichment is big part of your facilities service commitment to your residents. What better way to brighten someone's day, then to share a book or presentation with a kid in the community?
ANIMAL SHELTERS & ADOPTION
There's a natural connection between kids and animals. Help bridge the connection by providing read to a dog or cat opportunities in your location.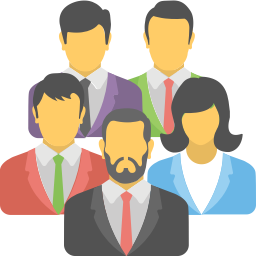 COMMUNITY RESIDENTS & LEADERS
Our platform connects readers with locations, organizations and residents to strengthen the community.
Our Winning Presentation At 2018 Palm Beach Philanthropy Tank
Originally named 'Read With Me', Let's Get Booking was selected as the youngest of 8 winning teams in the 2018 Palm Beach Philanthropy Tank. Watch our 8 minute presentation video to see how Nestor Flores and I overcame our challenges and low self-confidence to win a $9,000 investment from John F Scarpa, one of the founders of The Cellular One Network and $1,000 from Rick Stone.
We made our presentation in front of a live audience of more than 300 people. Talk about nerves! If we can can do, so can you. You can see where our idea started and how far we've already come in a few short months.
We're the place to practice reading and earn rewards. Are you the next #ChangeMaker?
I am writing to congratulate you on your wonderful presentation at the Philanthropy Tank Finals of Let's Get Booking. Your program to work with dyslexic young men and women, to help them become better readers, will be a life changer for each of them.