The Place To Practice Reading & Earn Rewards
This Helps Build Self Confidence
SIGN UP AND BECOME ELIGIBLE TO EARN REWARD PRIZES
We Host 4 Types Of Virtual Events
YOU MUST LOG IN TO THE LET'S GET BOOKING LITERACY PLATFORM TO ATTEND
CLICK HERE TO REGISTER (IT'S FREE)
Meet Our Virtual Storytellers
ON DEMAND: CLICK THE IMAGE TO ATTEND
LAURA
Virtual Storyteller
LILLY
Virtual Storyteller
LOGAN
Virtual Storyteller
RACHEL
Virtual Storyteller
ROSANNE
Virtual Storyteller
STEVE
Virtual Storyteller
SUZANNA
Virtual Storyteller
TEDDY
Virtual Storyteller
THEODORE
Virtual Storyteller
THOMAS
Virtual Storyteller
DADDY PIG
Virtual Storyteller
PAPA BEAR
Virtual Storyteller
Meet Our Virtual Assignment Editors and Reporters
ON DEMAND: CLICK THE IMAGE TO ATTEND
ALEX PEREZ
Virtual Assignment Editor
AMANDA WALLACE
Community Service Reporter
HEATHER DAVIS
Virtual Assignment Editor
LISA MILLS
Virtual Assignment Editor
MARK MILLER
Virtual Assignment Editor
PAUL JENSEN
Virtual Assignment Editor
RUPERT PORTEEN
Community Service Reporter
RYAN TERRELL
Community Service Reporter
TRACY MEYERS
Community Service Reporter
Take A Tour Inside The Let's Get Booking Literacy Platform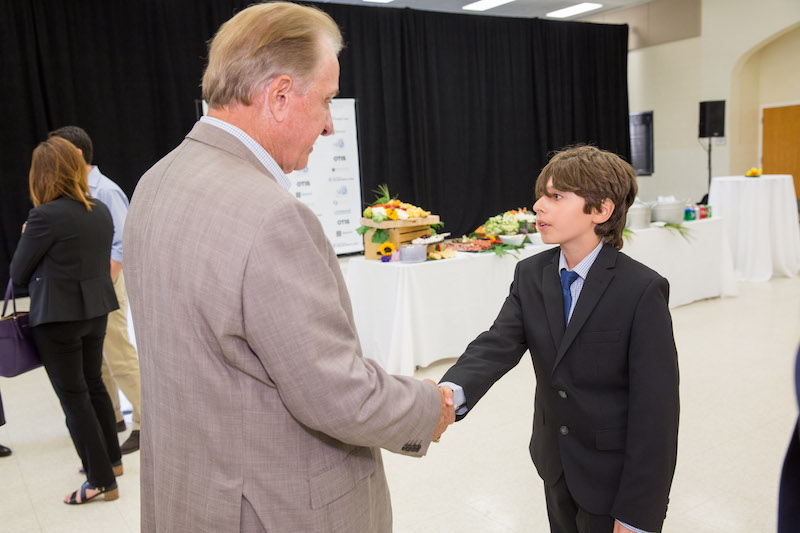 John Scarpa and Shane Herman
"we're the place to practice reading and earn rewards"
The Place To Practice Reading and Earn Rewards
I've been struggling with reading for years. Having dyslexia or any learning disability makes school much more difficult and affects your confidence. It also has a big impact upon your family. My parents spent years and thousands of dollars in therapy and testing trying to get me the help I need.
Studies show that as many as 1 in 5 people are dyslexic. One of the problems is that many of them don't know it. Many find out only after searching for help when their kids start struggling in school.
I struggled too. I wanted to do something to help kids and their families. I wanted to provide FREE help to families, regardless of where they live, their financial situation and how far along they are in their journey.
In March, 2018 Let's Get Booking was selected as one of 8 winners of The Palm Beach Philanthropy Tank. John F Scarpa,  one of the Founders of The Cellular One Network became the lead investor. My goal is to help make it much easier for others struggling with reading and learning disabilities to get the help they need.
Our Winning Presentation At 2018 Palm Beach Philanthropy Tank
Originally named 'Read With Me', Let's Get Booking was selected as the youngest of 8 winning teams in the 2018 Palm Beach Philanthropy Tank. Watch our 8 minute presentation video to see how Nestor Flores and I overcame our challenges and low self-confidence to win a $9,000 investment from John F Scarpa, one of the founders of The Cellular One Network and $1,000 from Rick Stone.
We made our presentation in front of a live audience of more than 300 people. Talk about nerves! If we can can do, so can you. You can see where our idea started and how far we've already come in a few short months.
We're the place to practice reading and earn rewards. Are you the next #ChangeMaker?
I am writing to congratulate you on your wonderful presentation at the Philanthropy Tank Finals of Let's Get Booking. Your program to work with dyslexic young men and women, to help them become better readers, will be a life changer for each of them.